Come to discover a full medieval experience, including an animated dinner that will bring you back at the time of French kings !
--------------------------------------------

The medieval crafts
A village brought to life at day and night, with introduction workshops and staged visits
The potter, the basket maker, the weaver, the dyer, the tailor, the calligrapher, the illuminator, the coin engraver, the candle maker, the blacksmith, the saddler, the stone carver, the herbalist, the shingler, the baker and the crossbowman will welcome you in their workshops.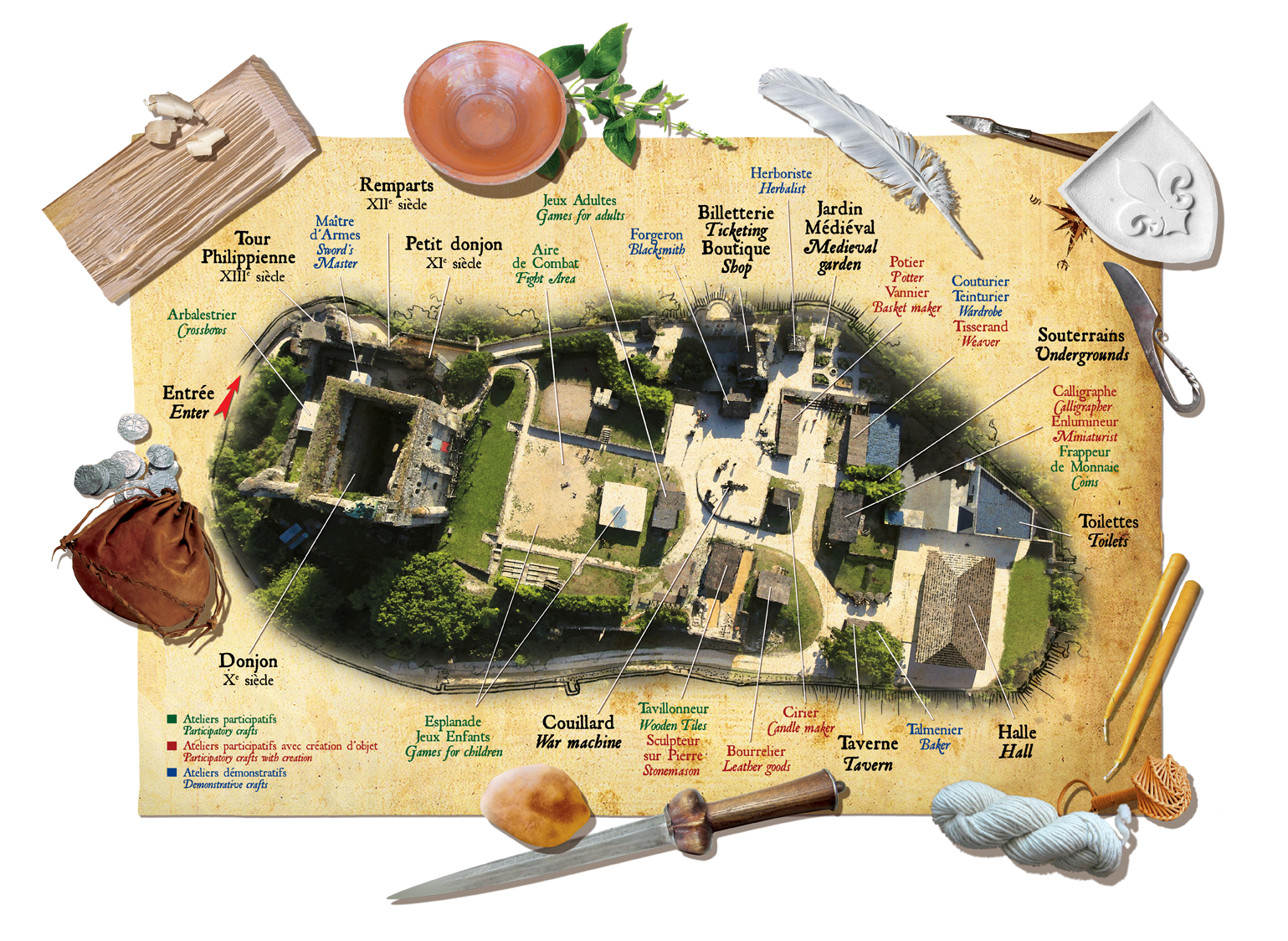 One of the oldest medieval monuments of France
The fortress of Montbazon was built in 991 AD at the top of a rocky spur overlooking the river Indre. The Cormery monks complained to the King of France of Foulque Nerra's behaviour, as he had seized their land. He first build a motte-and-bailey-castle – a wooden donjon on a mound – and later replaced it by a stone donjon. This fortified place forms one of the oldest feudal castles in France. The donjon consisted of a 120 feet-high massive tower, 65 feet long and 50 feet wide. Nowadays, the tower is only 90 feet high. The walls are 9 feet-thick at the ground, and 6 feet-thick at the top of the tower. The south and east frontages are supported by buttresses. The edifice was composed of a cellar and three floors, build in wood and organised according to the class system – the nobles living of the upper floor. The last floor was topped by a hip roof. The entrance of the donjon was located on the north side, at 21 feet from the ground, and was reached thanks to a wooden ladder or a handrail.
As Montbazon is incorporated to the kingdom of France, the fortress becomes the property of a number of famous families such as the Mirabeau, Savary, Craon, La Rochefoucauld, and finally passing to the Rohan family, the earls of Montbazon at the eve of the French Revolution. Towards the end of the 16th century, the place has yet experienced deep changes. It was in theses times that Montbazon became one of the twelve duchy-peerages of the kingdom, and the second richest duchy after Orléans. A second castle was built in 1425, facing the 10th century donjon. The kings of France Charles VII and Louis XI regularly sojourned there. However, in 1746, the castle was demolished and its stones were used to divert the bed of the river Indre (the city council square was edified on the remains of the castle).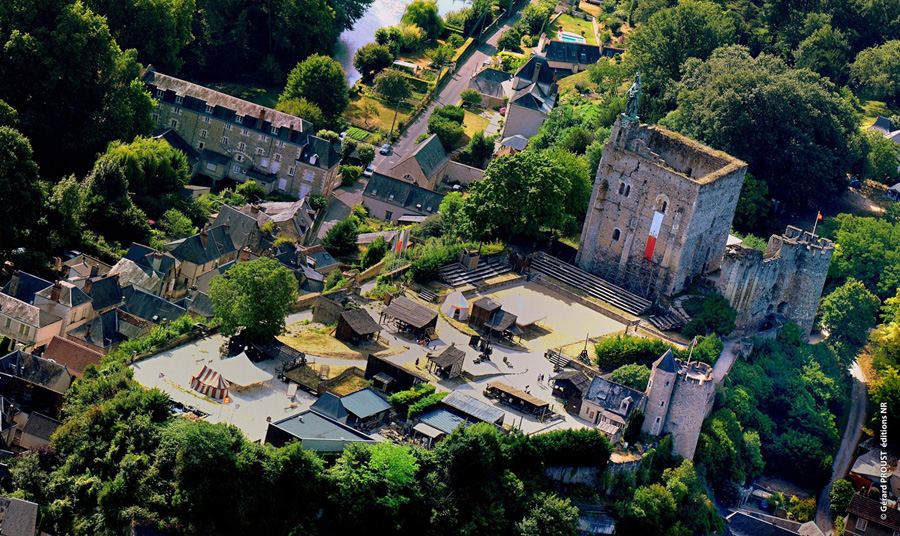 Excursion and Gala dinner

Montbazon fortress + Banquet
50 €
http://www.forteressedufauconnoir.com/
Important : Accompanying persons are welcome to "Excursion + Banquet" but don't forget to pay for them during your registration.
Same thing for meals and social events